Tethys North Shore is a zone that the player can explore. Its sister zone is Tethys South Shore. The tasks related with this area can be found here
The area contains the following areas and dinosaurs:
Note: If a dino does not have a specified area, it means it appears in all areas of that terrain.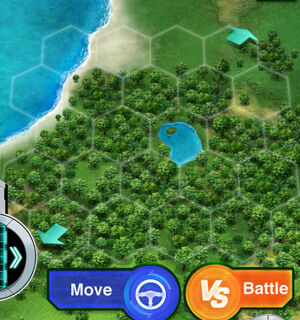 Forest (B2-4, C1-2, C4, D1-5, E1-4) 3 & 4 fuel
Plains (A3-4, B5) 2 fuel
Desert (A2) 3 fuel
​Water (A1, B1) 4 fuel / (C3) 3 fuel
No Mountain
Ad blocker interference detected!
Wikia is a free-to-use site that makes money from advertising. We have a modified experience for viewers using ad blockers

Wikia is not accessible if you've made further modifications. Remove the custom ad blocker rule(s) and the page will load as expected.